Warrantywise Data Reveals Which Makers' Cars Need the Most (and least) Repairs
| | | | | |
| --- | --- | --- | --- | --- |
| Top Ranked: | 1st Toyota | | Bottom Ranked: | 33rd Alfa Romeo |
| | 2nd Honda | | | 34th Porsche |
| | 3rd Suzuki | | | 35th Jaguar |
| | 4th Mitsubishi | | | 36th Maserati |
| | 5th Mazda | | | 37th Bentley |
Auto Express magazine exclusively publishes the results of one of the UK's most comprehensive car reliability studies today, the Warrantywise UK Dependability Table.
According to the exclusive data provided to the UK's biggest selling weekly car magazine Auto Express by leading warranty provider Warrantywise, Japanese and Korean cars are more dependable than their European or U.S. rivals. The table also reveals which brands are likely to see owners visiting the service workshop more often, and who will have to spend the most (and least) to put their cars right.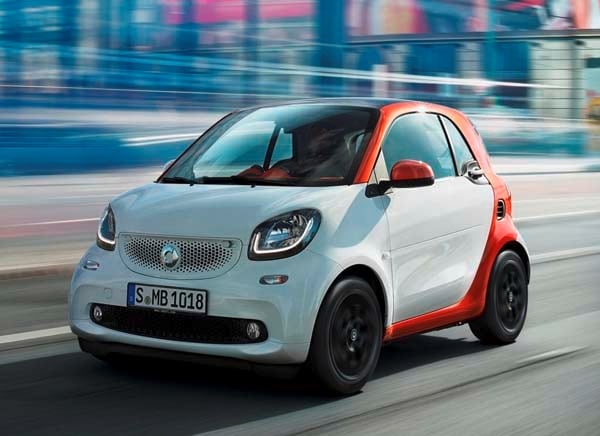 Each car manufacturer has been ranked by a dependability factor, based on the number of reported faults or breakdowns, with a score of 75 representing the UK average. A rating above 75 is considered good, and below 60 signifies a high incidence of repair work is required. Average costs, vehicle age and model are also considered in the Warrantywise ranking, with the average age for this table being 6.29 years.
To be included in the table each brand is required to have at least 100 active Warrantywise policies.
Toyota is ranked top brand for dependability (backing the 2015 Auto Express Driver Power survey results). UK top-sellers Ford and Vauxhall ranked eighth and 17th respectively. The table also shows that big spend and premium brand motoring doesn't always guarantee a hassle-free ownership experience, with Bentley, Jaguar and Porsche all scoring below 60 in the dependability ratings.
If your car does break down, the average repair cost in the UK is £639, with the lowest average bills from Smart and MG. Makers such as Peugeot and Ford also produce models that are among the cheapest to repair.
Auto Express Editor-in-Chief, Steve Fowler, said: "It's a really impressive performance from Japanese brands to top European rivals when it comes to reliability. When they do go wrong they don't cost the world, either.
"Perhaps it's little surprise the most expensive repairs are for the rarer and pricier models on the market but the fact they're down the bottom for reliability, too, shows list price doesn't guarantee trouble-free motoring. That's backed up by premium brands like BMW, Audi and Mercedes all languishing near the foot of the table, too."
Warrantywise CEO, Lawrence Whittaker, said: "The table shows what we always believe here at Warrantywise, that it's better to be safe than sorry. There are some obvious trends, such as the more exotic you go, the higher the repair bills will be, but there are notable exceptions lower down the price scale, with some of the more mainstream brands showing rather costly repair bills. Unsurprisingly, the Japanese carmakers top the chart, with the more exotic European brands – and sadly some British makers as well – nestling at the bottom."
He added: "The average age of the cars in our survey needs to be taken in to consideration, and hopefully as a new generation of cars are coming in to our care at Warrantywise, we will see the performance of the European, and particularly the British marques, improving. My advice remains the same though – get cover, and sleep easy."
Average car repair costs: highest and lowest