With the opening today of the Goodwood Moving Motor Show, the most eagerly-anticipated motoring event of the year – the Festival of Speed – is underway.
Lord March opened the Moving Motor Show this morning by driving the new Mazda MX-5 up the Goodwood Estate's famous, 1.16-mile Hillclimb course. Mazda is being honoured with the iconic Central Feature situated outside Goodwood House and has chosen the Moving Motor Show to give the new MX-5 its UK debut.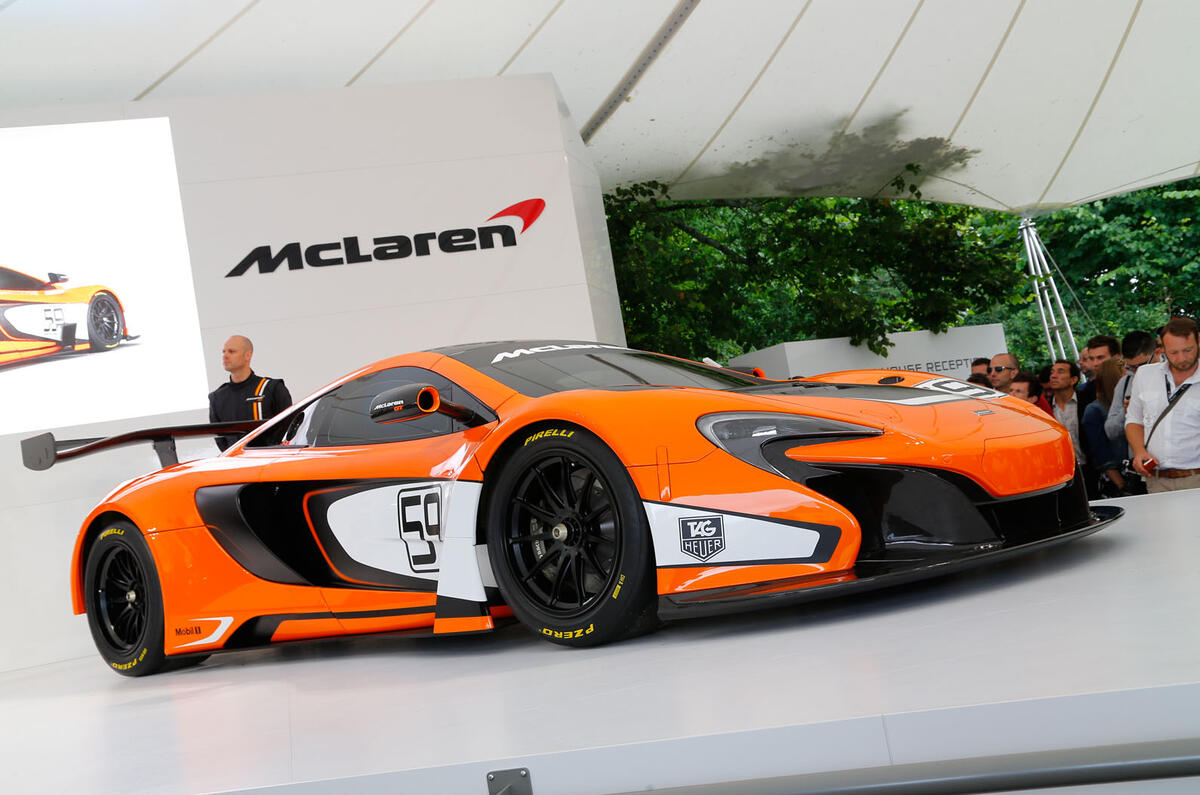 But, while the Festival of Speed is already one of the most famous and respected motoring events in the world, the legendary four-day event still holds a few of its own secrets.
Ahead of the annual celebration of all things motorised and motor sport, in quintessentially British fashion, Goodwood has revealed the top 10 things you might not know about the Goodwood Moving Motor Show and Festival of Speed.
Goodwood's Moving Motor Show (Thursday, June 25) covers 5500m2 of the Goodwood Estate – enough space to park 1200 classic Minis bumper-to-bumper

Over 10,000 cups of tea will be served in Goodwood House over the Festival of Speed weekend

70,000 cars will be at the event (including competition and Moving Motor Show cars, display cars and those in the public car parks)

4,200 miles will be covered on the famous 1.16-mile hillclimb over the weekend – that's the same as driving from Goodwood to New York

This year's Central Feature, which honours Mazda, is 37m high and weighs approximately 133 tonnes

The collective horse power of all of the cars running on the hill across the weekend is approximately 120,000bhp

3,800 bales of hay will be used as crash barriers at the event

300 marshals will work across the weekend to keep the drivers and spectators safe

Around 6,000 visitors will camp on the Goodwood Estate over the weekend

The loudest car at the event will be Don Garlits' Swamp Rat 1-B – an astonishing 1959 drag-racing machine

Four active Formula 1 race winners, with 67 grand prix victories between them, will drive during the Festival of Speed; Kimi Raikkonen, Felipe Massa, Nico Rosberg and Jenson Button.
The action gets underway on Thursday, June 25 with the Moving Motor Show; billed as the ultimate test-drive experience, the Moving Motor Show will feature global, European and UK debuts from many of the 20 manufacturers exhibiting, meaning that visitors to the event will be among the first in the world to see the newest models from the likes of Aston Martin, Ford, Ferrari and Peugeot.
More than 34,000 visitors are expected to attend the Moving Motor Show, with the total crowd for the Festival weekend expected to top last year's number of 202,000.