Vauxhall Motors proudly launches its new Mokka campaign. Underpinned by the message of, 'Mokka. Life Ready', the campaign saunters through everyday eccentric British family life in a light-hearted and humorous way with the Vauxhall Mokka at the heart of each scene.
The 'Mokka. Life Ready' campaign is a whistle-stop tour through relatable situations, whether it be your child needing a perfectly timed wee on the side of the road; a father slowly backing out of the driveway upon hearing his teenage daughter and wife arguing; or the perils of the M.A.M.I.L*, a 'creature' often seen struggling up deserted country roads on top of his bike.
The campaign sound is the carefree, bluesy track; 'Be Brave' by The Strange Boys with Game of Thrones star, Iain Glen providing the voiceover.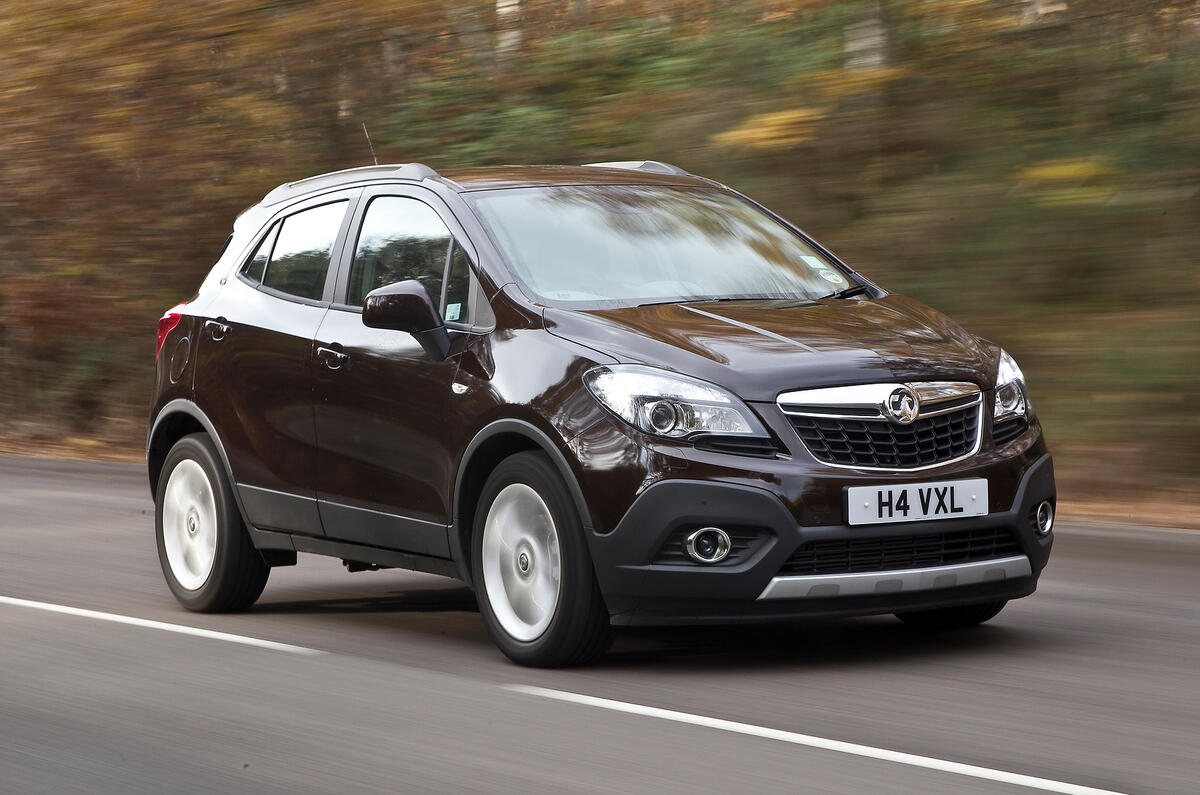 The ad was filmed on location across a wide range of British locations, from the stunning Honister Pass to the suburbs of Manchester, illustrating not only how beautiful and diverse the UK is – but also further demonstrating how the Vauxhall Mokka is ready for any situation.
This new UK campaign will be rolled-out across TV, cinema, online, poster, print, CRM, social and PR.
The TV campaign will launch with a 40 second ad aimed at raising awareness of the Vauxhall Mokka with primetime spots secured across Coronation Street and Emmerdale, as well as movie slots in Casino Royale and Bourne Supremacy.
Cinema activity will commence on Friday 21st August 2015 with a 60 second ad playing before titles such as Fantastic Four, Inside Out and Mission Impossible - Rogue Nation.
The campaign will encompass a strong digital presence throughout Facebook, Twitter and YouTube.
Taking some quirky questions by Revoo customers asked online such as: 'Can I fit two large dogs in the boot?', 'Can I fit a tall man in the back?' and, 'Is it easy to put a kayak on the roof?' these are answered in a British tongue-in-cheek, dead-pan style and will be played online throughout August until mid September.
On the intentions of the campaign, Chris Hawken, Director of Brand Marketing, said: "The 'Mokka. Life Ready' campaign encapsulates how Vauxhall fits in with family life and not the other way around.
The Vauxhall Mokka is ready for your life and everything you throw at it. We were adamant to get something that truly celebrates the unique nuances of British life; as well as Vauxhall's distinct and innovative solutions to them.
We've produced something different from the average car ad which snakes around a mountain and drives into the sunset with some chiselled character at the wheel. Instead, Vauxhall is presenting something much more realistic and relatable such as rescuing your old dad as he wheezes up a hill on a bike in his mid-life crisis!"
The campaign was created by advertising agency McCann UK. Paul Dean, Managing Partner, McCann, said, "We used realistic and humorous moments of everyday life where Mokka can really help. The Mokka is great to look at, but it isn't just for admiring, it is ready for the realities of modern life – those times that we build connections with our cars and they almost feel like they're part of the family."
The Vauxhall Mokka combines the handling of a sports hatchback with the road presence of a 4x4 SUV. Its bold, expressive design and technology injects a sense of adventure back into everyday life. Priced from £16,474.