JAGUAR
JAN 2017

2694

Sales - JAN 2016 2252 Sales - +19.63%
YTD 2017

2694

Sales - YTD 2016

2252

Sales - +19.63%
LAND ROVER
JAN 2017

5427

Sales - JAN 2016

4609

Sales - +17.75%
YTD 2017

5427

Sales - YTD 2016

4609

Sales - +17.75%
JAGUAR LAND ROVER (COMBINED)
JAN 2017

8121

Sales - JAN 2016

6861

Sales - +18.36%
YTD 2017

8121

Sales - YTD 2016

6861

Sales - +18.36%
AUDI
JAN 2017

11676

Sales - JAN 2016

11513

Sales - +1.42%
YTD 2017

11676

Sales - YTD 2016

11513

Sales - +1.42%
BMW
JAN 2017
8489
Sales - JAN 2016
8265
Sales -
+2.71%
YTD 2017

8489

Sales - YTD 2016

8265

Sales - +2.71%
INFINITI
JAN 2017

182

Sales - JAN 2016

105

Sales - +73.33%
YTD 2017

182

Sales - YTD 2016

105

Sales - +73.33%
LEXUS
JAN 2017

800

Sales - JAN 2016

1001

Sales -

-20.08%
YTD 2017
800
Sales - YTD 2016
1001
Sales -
-20.08%
MERCEDES-BENZ
JAN 2017

13048

Sales - JAN 2016

11800

Sales - +10.58%
YTD 2017

13048

Sales - YTD 2016

11800

Sales - +10.58%
INCREASES BY BRAND BY MONTH
ABARTH
+10.95%
ASTON MARTIN
+173.91%
BENTLEY
+35.83%
DACIA
+19.62%
FORD
+
3.37%
HYUNDAI
+8.60%
KIA
+51.22%
LOTUS
+56.25%
MASERATI
+101.22%
MCLAREN
+0.00%
MINI
+18.07%
NISSAN
+6.14%
SEAT
+23.57%
SKODA
+8.77%
SMART
+6.83%
SSANGYONG
+14.62%
SUZUKI
+59.81%
TOYOTA
+8.89%
VOLKSWAGEN
+7.57%
DECREASES
BY BRAND BY MONTH
ALFA ROMEO
-6.58%
CITROEN
-28.95
%
DS AUTOMOBILES
-39.49%
FIAT
-9.47%
HONDA
-11.28%
JEEP
-9.45%
MAZDA
-33.96%
MG
-34.50%
MITSUBISHI
-13.42%
PEUGEOT
-18.61%
PORSCHE
-16.93%
RENAULT
-3.02%
SUBARU
-14.01%
TOYOTA
-2.66%
VAUXHALL
-9.18%
VOLVO
-6.52%
This month has been a bit of a surprise, sales are up, but the amount of brands that have taken a drop in sales have increased, and some of those brands are a real surprise, Volvo for instance, they had a great 2016, with the new S90 and V90, yet they have taken a big turnaround in January, the same with MG, which increased sales throughout every month last year, and with the GS being an all new model for the first few months of this year, sales have gone down significantly - the new smaller SUV is needed sooner rather than later.
Jeep too had a brilliant 2016, yet the first month of the new year has also taken a nosedive, Why ? has the nation lost interest in the US brand. no, i doubt it, this is one US Auto maker thats selling reasonably well, unlike our home grown mass market brands, Vauxhall, they continue to sell less than the preceeding periods, is this because of the bad press that they are going through ? It is not because of a lack of decent models, they have and are continuing to launch new metal frequently.
Some of Britains other brands, Aston Martin, Bentley and Lotus and MINI are all showing gains over the same time a year earlier, and then you have the three French brands, Peugeot, DS and Citroen, all down, and all with new or refreshed models, even Fiat, Mazda and Honda are all down, so i am not sure why these brands are all under performing, especially with a good range of products to sell.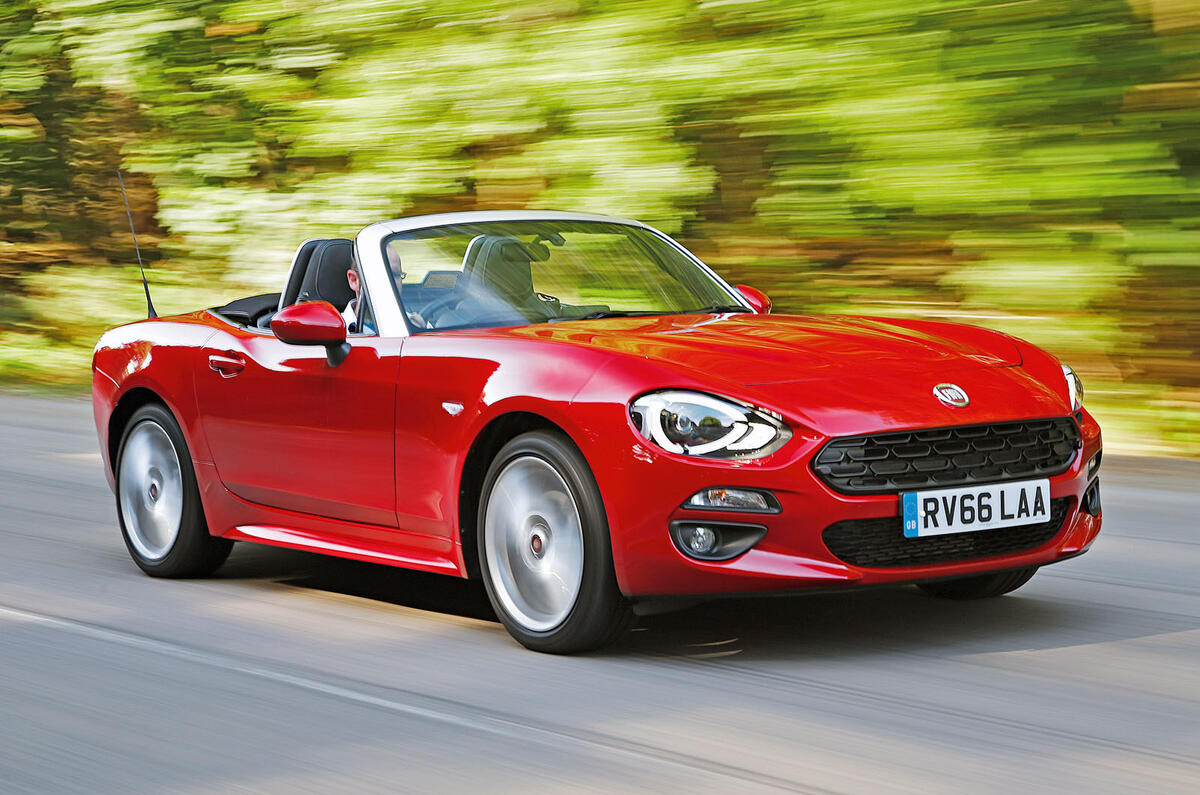 With the exception of Porsche, all other Volkswagen Group brands have shown an increase, rom an "only just" better than last year to a significant growth spurt, and Volkswagen continues it's turnaround, not only in the UK, but USA as well, where it has been hit hardest after the diesel scandal, Renault too which was hit at the end of last year with possible issues regarding cheat devices has been hit, but with the addition of the All-New Scenic and Grand Scenic should help keep this negative figure from becoming too big throughout the rest of the year, especially as it has a Pick up and refreshed models also due.
So, where does that leave us, the usual suspects are taking the top spots, Fiesta, Focus, Corsa and Astra, The Juke and Qashqai also sit nicely in the top ten, surprisingly there is the Mercedes C-Class and for the first time the Kia Sportage The Golf and lastly the Audi A3, thats the top ten for January, but surprisingly diesel sales have dropped significantly, with people heading back towards petrol, which is no surprise, as petrol cars are cheaper and with modern tech, they are equally if not better in the fuel consumption figures.
So thats the first month of the year.