Retest of Ford Mustang shows safety improvement, secures Three Star Euro NCAP rating




"This underlines the power of the Euro NCAP consumer testing programme," says Thatcham Research




SEAT Ibiza the standout of other vehicles tested, raises the bar in Supermini safety




A further four vehicles tested – Five Star ratings for the Alfa Romeo Stelvio, VW Arteon and Hyundai i30, Four Stars for the Honda Civic
Following an unfavourable safety rating earlier this year, Ford has resubmitted its flagship Mustang sports car for testing, on this occasion earning a Three Star Euro NCAP rating. This follows the addition of standard-fit Pedestrian Detection, Forward Collision Warning, Autonomous Emergency Braking (AEB) and a Lane Keeping Aid, while rapidly addressing a 'bottoming-out[1]' issue with the driver's airbag.
"In just a few months, Ford has responded to improve on the initial low safety rating given to the Mustang," comments Matthew Avery, director of research at Thatcham Research. "Our advice to buyers is to always opt for a Euro NCAP Five Star car, so a Three Star Euro NCAP rating is never a cause for celebration.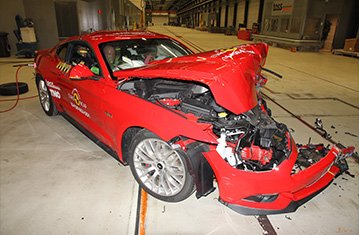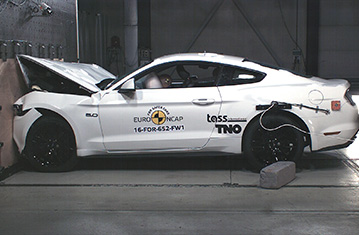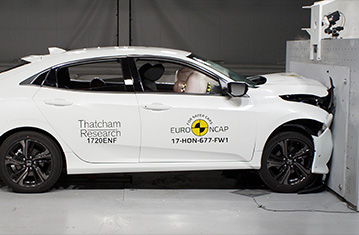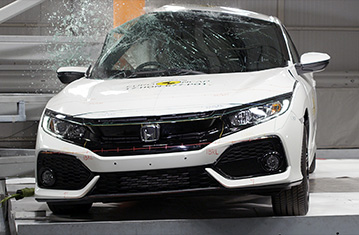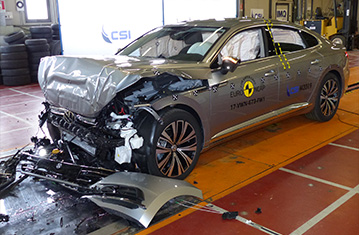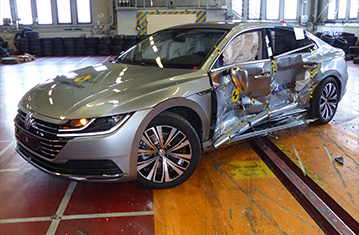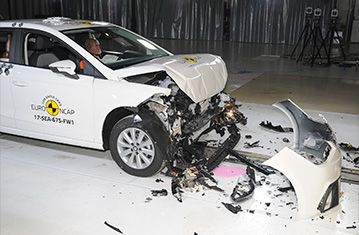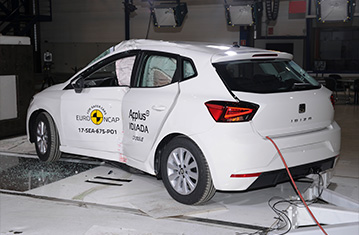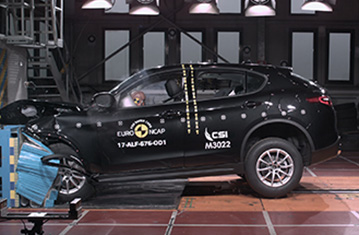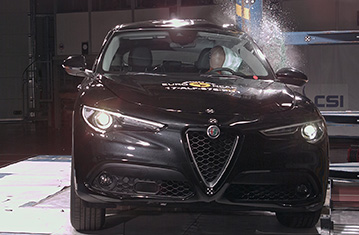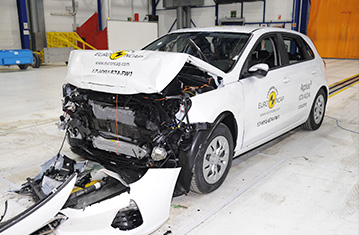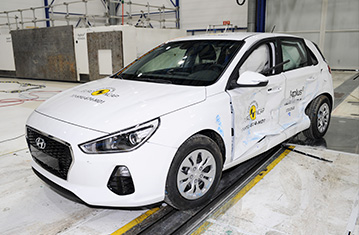 However, Ford's rapid addition of a suite of standard-fit safety tech and its prompt updates to improve the performance of the airbags and restraints is to be applauded and underlines the power of the Euro NCAP consumer testing programme as a force for positive action. We will continue to apply pressure on carmakers to ensure UK drivers have the safest possible cars."
July's standout vehicle was the SEAT Ibiza, which at £13,000 is a relatively affordable and well-reviewed Supermini. Avery comments, "SEAT has set a new benchmark in safety for the Supermini price point category. The Ibiza not only comes with standard-fit AEB but also Pedestrian AEB – which is proven to reduce vulnerable road user deaths.
"The new VW Polo will be built on the same platform as the Ibiza which bodes well and with major new Supermini launches expected later in 2017, the safety game is now on for carmakers in this category."
Four other vehicles were tested by Euro NCAP this month, with all but one achieving a Five Star rating. The Alfa Romeo Stelvio, VW Arteon and Hyundai i30 all received the maximum Five Stars. The Honda Civic was awarded a Four Star Euro NCAP rating, despite having standard-fit AEB. This was in part due to the head of the rear passenger dummy representing a 10 year old recording a hard impact through the curtain airbag