Irish rugby legend, Rory Best, officially opened the all-new MG showroom at Greg Mitchell Motors in Strabane on Friday, 26May 2017. A further expansion to the site, the new development will be used exclusively for retailing MG's latest model line-up.
With special offers, test drive bookings and the chance to touch shoulders with one of Ireland's rugby heroes, the Greg Mitchell Motors launch evening was a fantastic experience for sport fanatics and savvy motorists alike. Alongside a ribbon cutting ceremony, Rory organised rugby activities for local children, as well as talking about his championship-winning career and the Lions tour to New Zealand.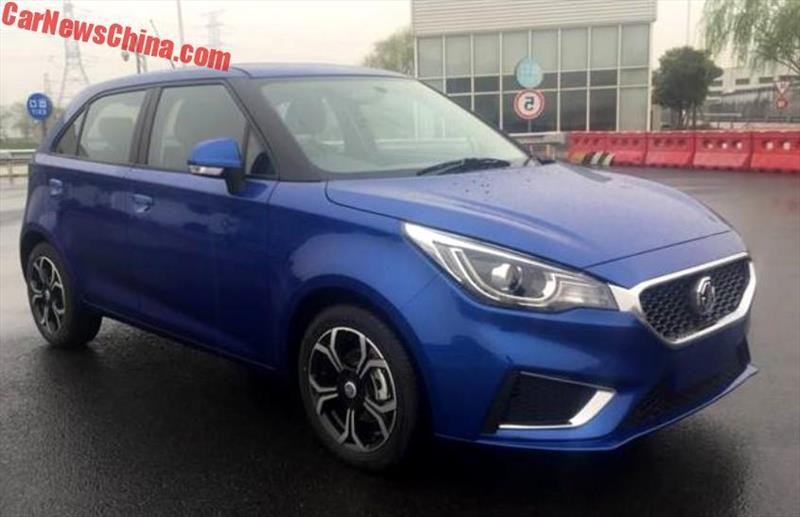 Greg Mitchell, owner of Greg Mitchell Motors, commented: "Expanding and joining the MG dealer network is a big step forward for the business. The honour of having Rory Best officially opening our new showroom was the icing on the cake. With an award-winning range of stylish cars, fitted with the latest vehicle technologies, MG has the perfect model for every driver. Fun, practical and affordable, you can get behind the wheel of a new MG without breaking the bank!"
Alongside highlighting the stylish MG3 Supermini and family-friendly MG GS SUV, the launch evening saw the Ulster and Ireland hooker showcase the all-new MG XS Compact SUV. Revealed to the public at The London Motor Show earlier this month (4 May), the state-of-the-art model will be available to test drive later this year.
Featuring the latest in driver technology, in-car infotainment and next-generation vehicle design, the MG XS offers a glimpse of the future for MG's iconic model range. Available in two engine derivatives and either automatic or manual transmission, the MG XS has been specifically-developed to suit market demand for a competitively-priced, family-friendly Compact SUV.
Matthew Cheyne, Head of Sales and Marketing at MG Motor UK, added: "The launch of the new Greg Mitchell Motors MG showroom was a fantastic opportunity for MG to engage with motorists across Northern Ireland, as well as introduce our latest models.
"We continue to grow our network, with almost 80 dealers across the UK and Ireland. We're confident that Greg Mitchell Motors will be a fantastic addition to the MG network."