It's a month since the MG GS launched in the UK and the newest addition to MG Motor UK's line-up is already causing quite a stir.
In one month, MG has registered over 70 MG GSs and customers up and down the country have been out and about enjoying their new cars. Regional tests drive events have also been taking place across the country in the last few weeks.
People that currently own competitor brands are finding that the MG GS is proving to be a better value option and, in many cases, a much better drive and more specification for the price.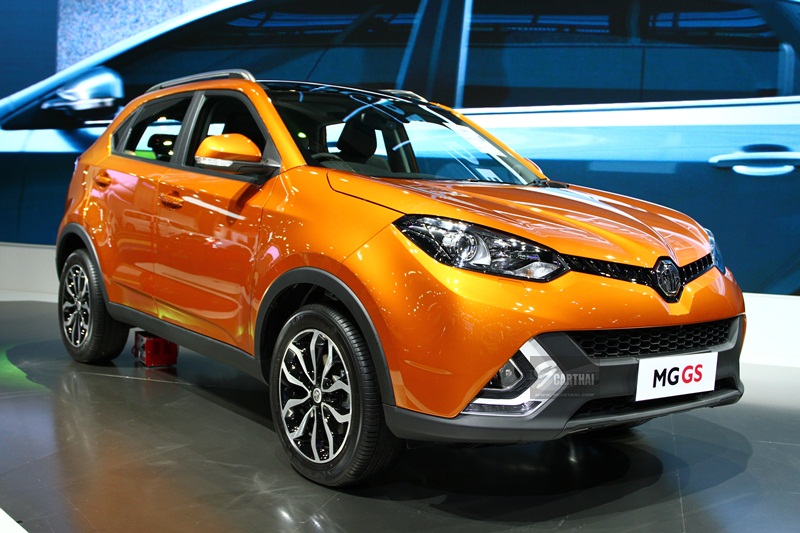 To mark one month, MG spoke to a few of the lucky new owners of the MG GS.
Adam Sloman, General Manager of the MG Car Club, has just bought an MG GS Excite in 'Sunset Orange' for him and his family to enjoy.
"Being a long-standing fan of MG, I've owned loads of different MGs over the years, from a Maestro to a Midget – but the idea of having an MG that I could get all the family in was a real attraction. We needed a car that was a little bigger, particularly as the kids are getting older. My wife absolutely loves driving it, particularly on the school run as it stands out amongst the other cars. I'm hoping she'll let me have a drive soon!
"We could have gone for an older MG that is bigger than a two-seater sports car, but there are so many great modern features in the MG GS. Plus, the kids love connecting their phones and listening to their playlists!"
Paul Pickering, a loyal customer of MG for 12 years, became the first customer to collect an MG GS only five years after securing the first MG6. Paul purchased his MG GS from Summit Garage in Dudley.
Paul said: "It was great to find out that I was the first owner! My wife and I have chosen the MG GS not just because it's a great looking car, but because it's an automatic – it makes things so much easier for us as we get older. It's also got stacks of space, which means we now have a car that can handle all the luggage for trips away."
Judith, Simon and their daughter Lauren have been loyal customers of NT Shaw of Louth for many years. Having never owned an MG, the family were keen to see this new SUV. The MG GS had barely been in the showroom before Judith and her husband took it out for a test drive. The moment they returned, they signed on the dotted line for a top-of-the-range Exclusive.
Judith said: "We're so pleased with our new purchase, it is so comfy and spacious. We're also really happy with the fuel consumption and performance – both of which have exceeded our expectations.
"We love the styling of the car and we enjoy the looks we get from people as we drive around!"
Paul Miller was driving an MG3 before the MG GS caught his eye in his local dealership, WH Brand in Lincolnshire.
Paul said: "I decided to upgrade my MG3 as I was blown away by the MG GS – I absolutely love it, it's beautiful!
"I decided to go for the Excite and it's great. It handles really well, is comfortable and puts me in a higher position on the road which is a real plus point."
The MG GS range starts from £14,995 and is available with a number of great offers, including :
A five year or 80,000 mile (which occurs first) manufacturer parts and labour warranty

0% APR representative finance. This is available up to five years with a minimum 20% deposit

An £850 deposit contribution on all MG GS models