Europe's largest car maker and world's largest car sharing network enter 'Zipwagen' partnership

Partnership exclusively features 50 Golf GTE plug-in hybrids, with cutting-edge technology

Zero- and low-emission motoring for just £7 per hour via Zipcar charging stations in London
Volkswagen is joining forces with the world's largest car-sharing network, Zipcar, to launch the ultra-low emission Golf GTE in the UK's capital city. 'Zipwagen' is a clear demonstration of how Volkswagen is offering not only cutting-edge technology in its cars, but also in the ways in which those cars are used by new types of customers.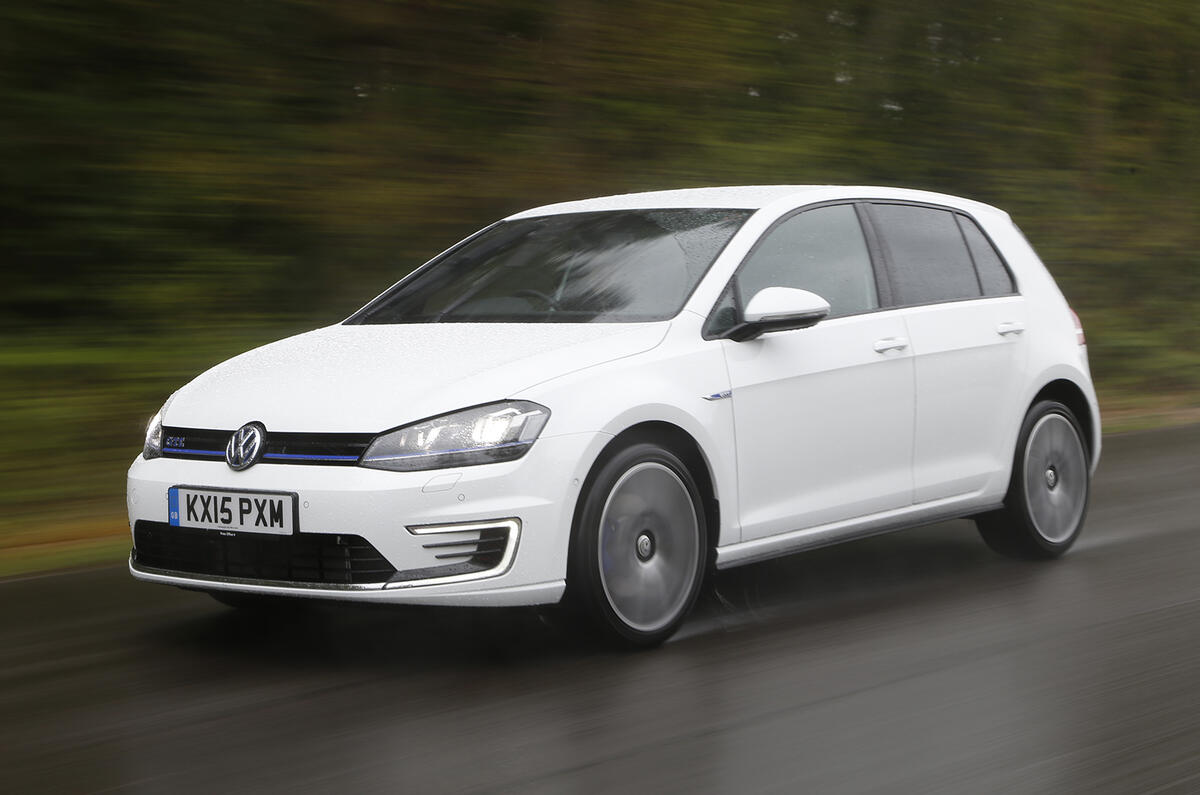 In future, increasing numbers of inner city residents will choose to use cars only when required and most suitable to their needs, making car sharing schemes attractive. And with air quality a long-standing and still growing focus, an ultra-low emission vehicle such as the Volkswagen Golf GTE plug-in hybrid is the ideal choice.
With 40 cars located in the London Borough of Westminster and a further 10 cars throughout the capital Zipwagen is a partnership which will see a total of 50 Volkswagen Golf GTE models, with dedicated charging stations, made available to Zipcar members.
The partnership allows members of the car club access to the dynamic, multi award-winning Golf GTE for as little as £7 per hour – bringing sustainable, low- and zero-emission driving within the reach of a large number of Londoners.
The innovative Golf GTE is powered by a combination of petrol engine and electric motor. Capable of returning up to 166 mpg, and with CO2 emissions measured at just 39 g/km, this desirable plug-in hybrid electric vehicle (PHEV) has already scooped a series of prominent automotive industry awards including an overall win in the UK's influential Green Apple Awards, and the Green category in the annual BusinessCar Fleet Technology Awards.
When fully charged in all-electric mode, the Golf GTE has an electric range of up to 31 miles**. When electric and petrol combine, the total range is 580 miles**. The car therefore provides the best of both worlds: the zero tailpipe emissions of a pure EV along with the reassuring extra range, low emissions and impressive economy of a latest generation Volkswagen petrol engine. This makes the Golf GTE equally suitable whether on short trips in the city or longer journeys out of town.
The car's latest generation lithium-ion battery can be charged in two ways: either when plugged into a charging station or, if necessary, while being driven on the road. From zero to full charge takes 2 hours 20 minutes at one of the dedicated Zipcar charging points.
Welcoming the launch of the Zipwagen initiative Rod McLeod, Head of Marketing at Volkswagen UK, said: "Volkswagen is once again demonstrating its forward thinking with this exciting new Zipwagen initiative. We are already leading the way in terms of product technology and the new car buying experience – from clicks right through to collection – but this partnership with Zipcar shows that we are also providing attractive solutions to increasing numbers of inner-city residents who want to use cars on demand in preference to actually owning one.
"Engaging low- or no-emission driving in the city, allied to the well-established quality and practicality of today's Volkswagen Golf, means I expect the Zipwagen initiative to prove extremely popular and look forward to seeing the 50 Golf GTEs involved in the scheme out and about on the streets of London in the weeks and months ahead."
Mark Walker, Zipcar UK General Manager, said: "The Volkswagen Golf GTE is ideal for Zipcar members and ideal for London. Volkswagen's innovative plug-in hybrid technology means the best of both worlds: zero emission driving in the city, combined with total flexibility for driving long distances.
"Thanks to our Zipwagen partnership, Zipcar members will be able to drive this leading-edge, premium car for just £7 per hour and, once they have done so, I'm confident they will become positive advocates for electric driving in the city."