Leading automotive group increases its representation of the Renault and Dacia brands

Glyn Hopkin now has additional Renault and Dacia dealerships in Colchester and St Albans

Newly-developed Colchester dealership represents a £1.2 million investment

Additional dealerships strengthen the rapidly expanding Renault and Dacia dealer network

Openings support the goals of Groupe Renault UK's GO5+ strategy
Following the phenomenal success of its first Renault and Dacia franchise, Glyn Hopkin has increased its investment in the Groupe Renault franchise with the completion of a state-of-the-art dealership in Colchester and the opening of a further site in St Albans.
The development comes just months after Glyn Hopkin joined the award-winning Renault franchise with the establishment of its inaugural Renault and Dacia dealership in Chelmsford.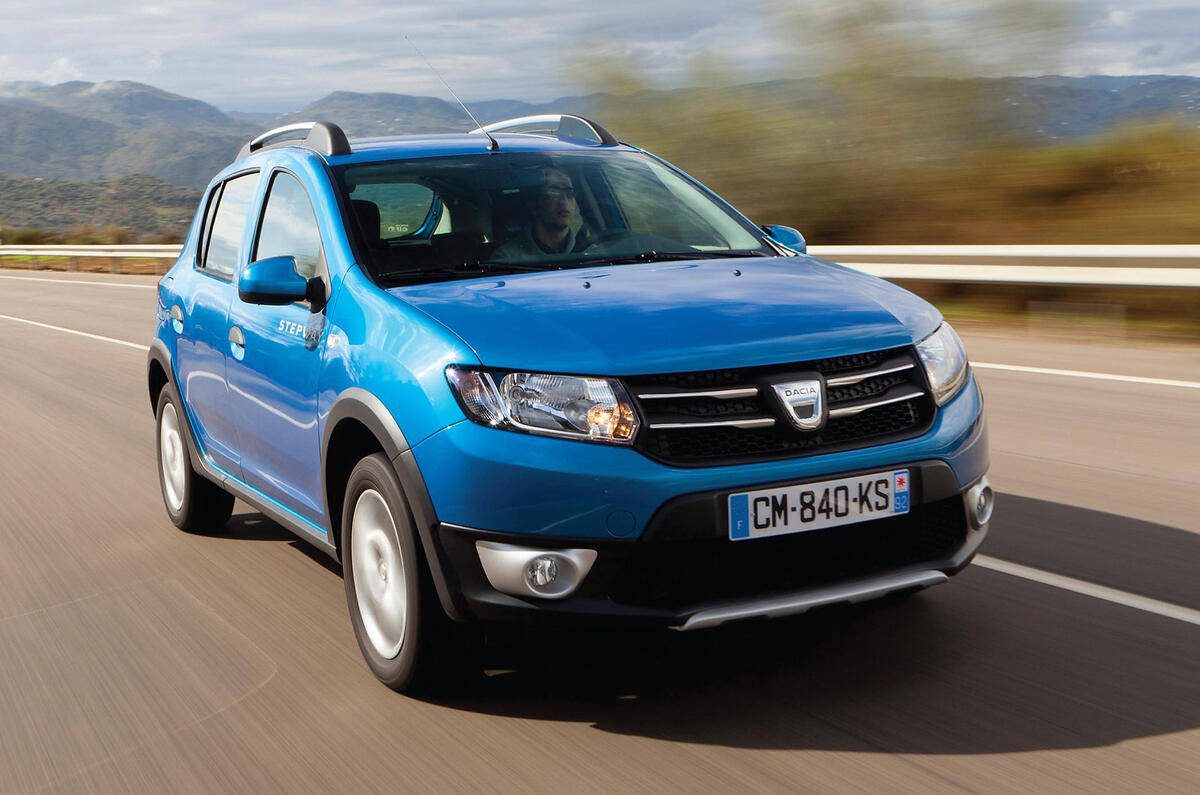 The opening of two extra dealerships by one of the South East's biggest and most successful automotive retail groups adds even more strength to the rapidly-expanding Renault dealer network.
Glyn Hopkin has invested £1.2 million into its stunning new Colchester dealership, which is located on Wimpole Road. The group has completely remodelled the near one-acre site over a six-month period to create what is one of the most impressive car dealerships in the region.
The extensive work has resulted in a spacious 12-car showroom, which features the latest Renault Store showroom design to offer visitors an unprecedented car buying experience through engaging displays and iPad-equipped discovery zones, a standalone seven-bay workshop with dedicated MOT test lane, and an exterior that boasts electric vehicle charging points and enough room to display fifty Approved Used Renault and Dacia vehicles.
Over twenty jobs have been created through the opening of Glyn Hopkin Renault and Dacia Colchester with the new positions spanning all areas of the business.
Prior to the opening of the all-new dealership, Glyn Hopkin represented Renault and Dacia in Colchester from a temporary facility, which it opened earlier in the year.
The group quickly followed this with its third Renault and Dacia dealership in St Albans, which is currently operating from an interim facilityin Lyon Way while Glyn Hopkin considers its options onsite andon othersuitable sites in the region for another state-of-the-art dealership.
Glyn Hopkin's additional investment in Groupe Renault franchises comes at a time when Renault is enjoying unprecedented growth in the UK – its new car and LCV sales far out performing the increase in their respective markets – and following its franchise being hailed as the Franchise of the Year 2016 by Automotive Management magazine.
With an increasing number of partners joining the Renault dealer network or expanding their representation with new sites, the growth is making a significant contribution to Groupe Renault UK achieving the ambitious goals set out in its GO5+ strategy, which include sustainable growth and enhancing brand perception.
The expertise of the dealer network has also been officially recognised with Renault and Dacia recently being voted number one and two respectively in the Auto Express Driver Power Satisfaction Survey 2016 for Dealer Aftersales Service Satisfaction.
Fraser Cohen, Managing Director, Glyn Hopkin, said: "Our Chelmsford dealership has far exceeded our expectations and targets, so from that respect it made sense to mirror this success with other sites.
As a group, we always look to represent our brands at a multitude of locations and opening Colchester and St Albans is a natural progression for us, especially as these are areas where Glyn Hopkin already has a significant presence geographically and our expertise is well recognisedand established.
"Having Renault and Dacia in our portfolio is a great boost to our growth aspirations as a group and they will play a significant role in helping us to achieve our short term goal of reaching a £500 million turnover, especially as the Renault range is now stronger than ever following last year's launch of the award-winning Kadjar, the recent arrival of the All-New Mégane and the launch of the eagerly-awaited All-New Scénic and All-New Grand Scénic later in the year.
Having Dacia is a great asset, as it allows us to target even more customers.
The brand's great value means it offers us another option when it comes to serving customers who approach us for a second-hand vehicle on the belief that a new car is out of their reach."
Cohen continued: "Renault is an excellent partner for us and all the way through our relationship they have had a focus on getting the job done. Coupled with the brand's expanding model range, especially in the family car segment, the work it has put into developing its franchise has made it a very attractive proposition.
The Renault Store showroom design has been particularly well received by our customers, offering them something that isn't normally found when visiting car showrooms and providing a fresh, open and contemporary environment in which it is easy to view the vehicles on display."
Nick Tame, Sales Director, Groupe Renault UK, said: "To have a well respected automotive group like Glyn Hopkin reaffirm its confidence in our brands with such a significant investment is a great illustration of how attractive our franchise is.
We are exceptionally pleased that the performance of Glyn Hopkin's initial Renault and Dacia dealership has gone way beyond what even they, as a highly experienced automotive group, thought would be possible in such a short amount of time.
"Having first-class dealership partners is essential to achieving our GO5+ strategy goals and with our focus on quality and customer satisfaction being greater than it's ever been, with Glyn Hopkin we know that customers will receive the very best service."