All-new Audi Q2 available in dealerships from this weekend;

Five engine options available, including the 1.6 TDI 110 bhp SE starting from €32,490;

Q2 available in two trim lines: SE includes cruise control and smartphone interface; S-Line trim includes LED headlights and sport suspension;

The Q2 sports a striking look that melds coupé-style sportiness and compact SUV functionality.
The all-new Audi Q2 compact SUV is available to order in dealerships, Audi Ireland announced today.
Pricing for the 1.6 TDI 110 bhp SE starts from €32,490, likely to be Audi's volume seller, and 1.6 TDI S Line starting from €35,790. A range topping 2.0 TDI 190 bhp quattro® S-tronic is also available.
There will be two petrol models, 1.0 TFSI and 1.4 TFSI, in the range. Pricing will be announced over the coming weeks.
The Q2 is available in two trim lines, customised to suit drivers' preferences. The SE trim includes some of the most popular features from Audi, such as cruise control, smartphone interfacing and rear parking sensors.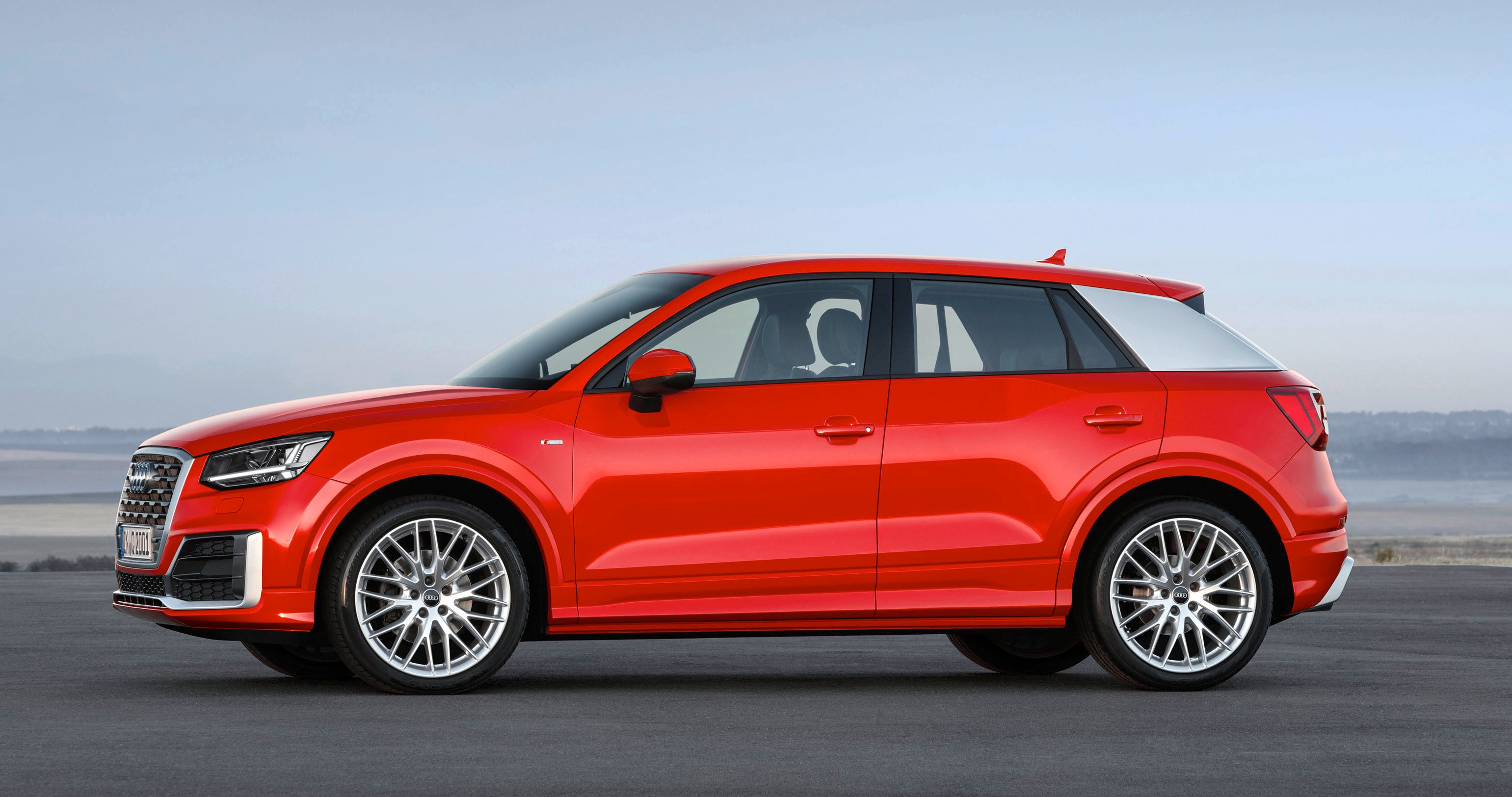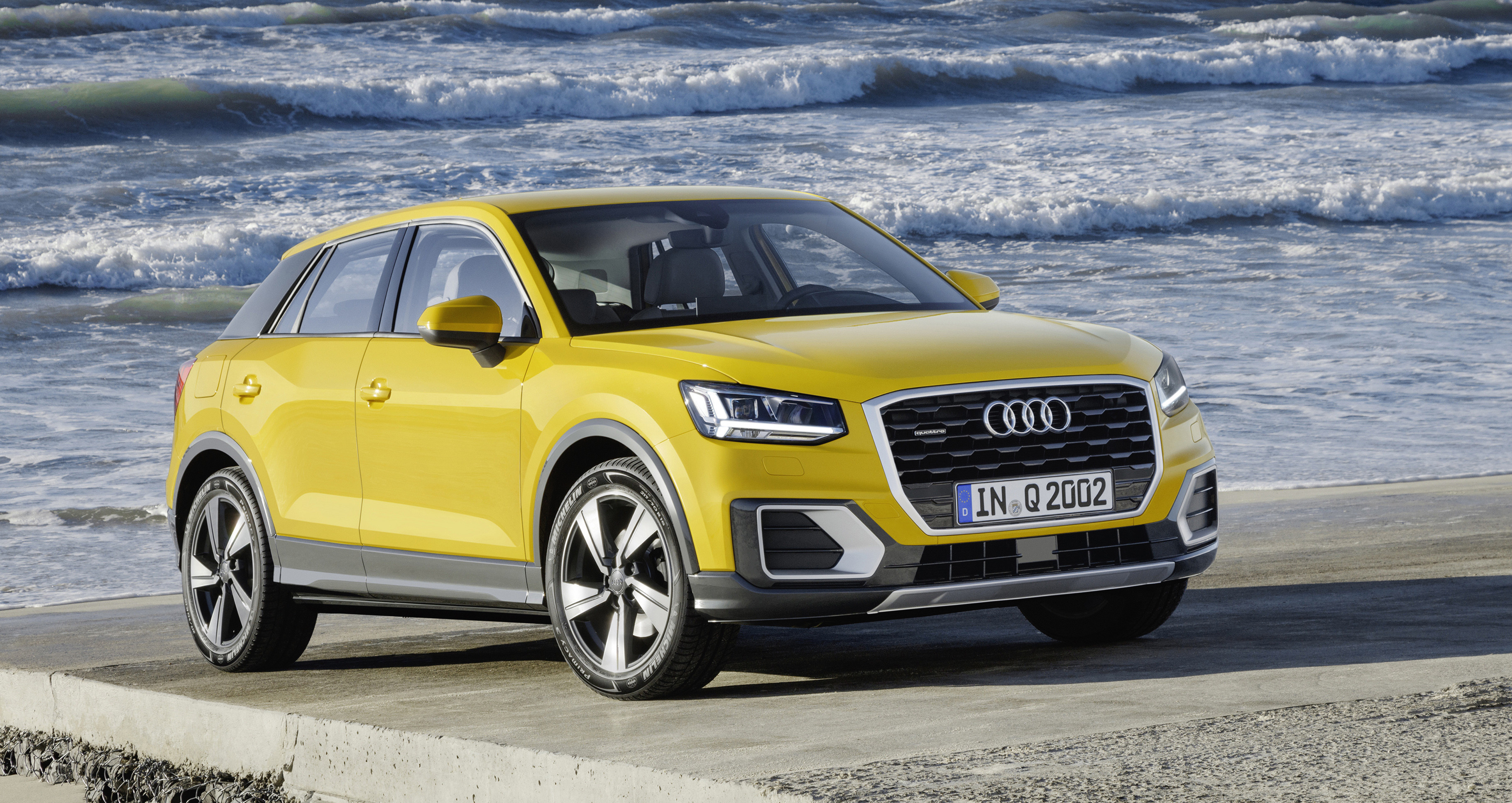 The S-Line trim includes LED headlights, sport suspension, sport seats, drive select and an 18" 5-spoke Y design alloy steering wheel, in addition to the SE trim features.
The new Audi Q2: A closer look
The Audi Q2 is immediately striking: it melds a low-riding sporty coupé-style look with the familiar design of a compact SUV.
Inside, a large luggage compartment, with an auto boot lid as an option, provides up to 1,050 litres of space. The driver's seat offers a panoramic view of the road ahead, and the cabin can be customised with a variety of colourful trims.
The Q2 is equipped with the latest connectivity and infotainment technologies. Using the Audi smartphone interface, the driver can connect a suitable iOS or Android device to the dashboard USB port, allowing immediate access to the phone's navigation features, contacts, music and selected third-party apps. The optional Audi phone box lets the driver charge their phone wirelessly and connect it to the car's antenna for optimal reception.
Commenting, Henning Dohrn, Managing Director of Audi Ireland, said: "An all-new Audi for Irish customers, the Audi Q2 is an exciting combination of coupé sportiness and compact SUV functionality. The compact SUV segment is growing in Ireland and we are confident the Audi Q2 will attract new customers to the Audi brand. It demonstrates the brand's passion for exploring new ways of designing and building premium cars for every driver."