Europe: August sales up by 88% compared to August 2015 and 169% year-to-date compared to same period 2015

EMEA: August sales up by 5% compared to August 2015, and 44% year-to-date compared to same period 2015

Q30: the volume maker for the brand across EMEA with 7,513 units sold since January

Record global year-to-date sales with 145,000 cars sold
Infiniti continues its strong momentum when it sold 616 vehicles in Europe in August, almost twice as many as in August of the previous year. Year-to-date the car manufacturer sold 11,386 cars on European soil – corresponding to an increase of 169% compared to the same period of last year.
Across the competitive EMEA (Europe, Middle East, Africa) region 1,499 Infiniti cars were sold in August – 5% more than in August 2015, and 19,927 this year so far. Strongest model in the entire EMEA region was again the Infiniti Q30, of which 7,513 have been sold since January.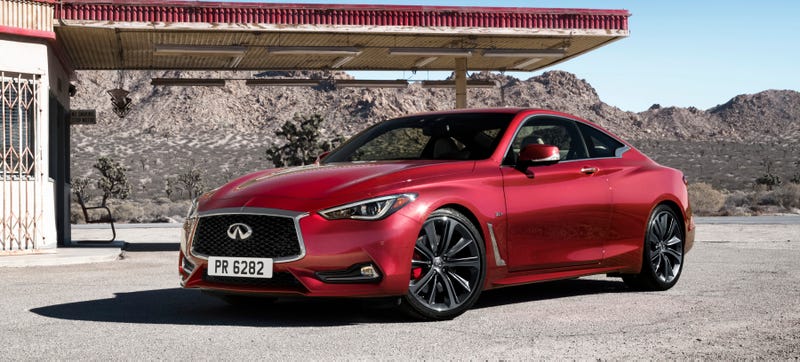 In the UK, 2,241 Infiniti cars have been registered in 2016 so far – compared to January till August of 2015 this shows an increase of 186%.
In France, 2,637 Infiniti cars have been sold across the country this year – an increase of 251% in comparison to the same period of the year before. In Germany, since January 1,529 customers chose a new Infiniti – an increase of 144%.
Infiniti in Italy was able to sell 1,404 cars since the start of the year, more than six times as many as in the same time frame of 2015.
"We are very happy with our recent sales results. These highlight the trust that customers have in our vehicles.
With the QX30 premium active crossover, the newly upgraded Q50 sports saloon and the all-new Q60 premium sports coupe, we are confident to drive further sales increases and to continue our success in Europe", said François Goupil de Bouillé, Vice President of Infiniti Europe, Middle East and Africa.
Worldwide Infiniti sold 145,000 vehicles, an increase of 6% versus the same period in 2015. This marks an all-time record for the company. In the month of August, more than 17,150 cars were sold, up 2% versus August 2015 representing the best ever August result.