The all-new Volvo S90 luxury sedan is a finalist for 2017 North American Car of the Year and a runner up for 2017 Motor Trend Car of the Year.
Volvo Cars is now poised to win a North American 'of the Year' award for the second year in a row, having taken top honors for 2016 North American Truck/Utility of the Year with the XC90 SUV.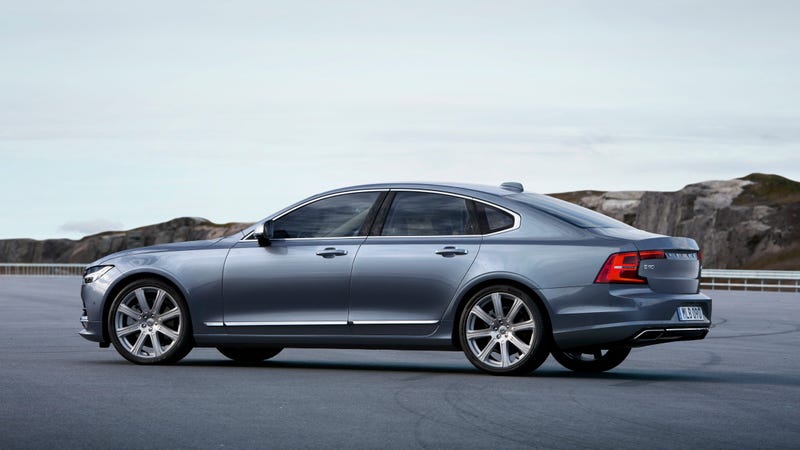 In addition, the Volvo S90 was the top luxury car in the 2017 Motor Trend Car of the Year competition, making it to the final round of judging ahead of all other luxury brands.
Both the S90 and XC90 share the same Scalable Product Architecture platform, Drive-E powertrain, and Intellisafe safety features. The S90 is also the first car to come with semi-autonomous driving technology as standard in Pilot Assist.
"We are extremely proud to see the S90 get such recognition," said Lex Kerssemakers, Senior Vice President Americas and President and CEO, Volvo Car USA. "Our global team of designers and engineers has delivered a car that is really turning heads."