General Motors and its joint ventures delivered a September record 343,773 vehicles in China, which was up 16 percent year over year. Cadillac set an all-time record for monthly deliveries, while Buick and Baojun reached new highs for September.
"The growth in demand last month was supported by improving product mix," said GM Executive Vice President and GM China President Matt Tsien. "We saw strong sales momentum across our brands, especially Cadillac in the luxury segment."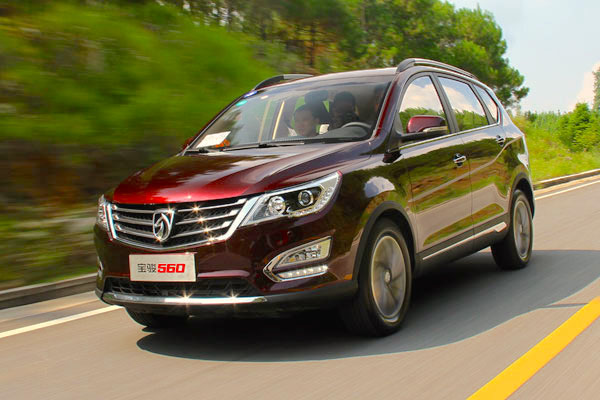 Cadillac deliveries in September advanced 63 percent year over year to 12,539 units. It was the third consecutive month that growth topped 50 percent. Sales of the XT5 luxury crossover exceeded 4,000 units. Demand for the ATS-L and XTS luxury sedans increased over 30 percent from the same month a year earlier.
Buick deliveries in September were up 23 percent on an annual basis to 108,325 units, led by strong demand for the Excelle GT – which averaged monthly deliveries of nearly 30,000 units in the first nine months. The Envision SUV maintained its momentum as well, with deliveries increasing 70 percent to 18,518 units from the previous September. Deliveries of the Verano family surpassed 15,000 units.
Chevrolet deliveries grew 2.6 percent to 51,932 units from the previous September. It was the second consecutive month of sales growth. The brand was spearheaded by the Cruze family, whose demand was over 23,000 units. Chevrolet is expanding its portfolio in China. The brand introduced the sixth generation of its iconic Camaro muscle car in September and will debut the 2018 Equinox SUV next month in China.
Baojun deliveries in September totaled 62,719 units, a gain of 33 percent year over year. Demand for the Baojun 730 MPV was up 45 percent from the previous September. Baojun launched the 310 hatchback early last month, achieving deliveries of more than 5,000 units.
Wuling deliveries grew for the fourth straight month. Demand rose 6 percent year over year to 108,225 units, mainly driven by the strong performance of the Hong Guang family.
In the first nine months of 2016, retail sales by GM and its joint ventures in China increased 9 percent on an annual basis to a record 2,718,315 units.