Mitsubishi dealers throughout the UK have super summer offers across Mitsubishi's vehicle range from the Mirage city car, through to the iconic L200 pick-up.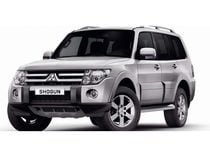 The Mitsubishi Mirage Juro
The Mirage Juro has been designed to be just as at home on busy city streets as it is on country lanes. It's got a winning blend of chic styling, exceptional comfort and low running costs. Features include heated front seats, cruise control and DAB digital radio. The model also boasts rear parking sensors plus electric folding door mirrors with integrated indicators. And the Mirage Juro has equally fabulous Mitsubishi Personal Lease offers from £185 a month* as well as a 5.9% APR representative** PCP deal, too. What's more, the leather variant is now available at no extra charge.
Available as a manual or an automatic, the Mirage Juro, which can seat five people, has a boot capacity of 175 litres, while the 1.2-litre three-cylinder petrol engine is Euro 6b-compliant and delivers a wallet-friendly 65.7mpg. Emissions are just 100g/km CO2 for the manual and 99g/km for the CVT, which means owners don't pay any vehicle tax.
Available with a choice of powerful, yet efficient, petrol and diesel engines, the awesome ASX crossover offers impressive fuel economy but still packs plenty of pulling power. It also boasts a five-star Euro-NCAP safety rating and is available as a four-wheel drive.
It's now available with a £1,000 finance deposit contribution (at participating dealers only) towards a 5.9% APR representative** PCP deal.
Among the specifications, the entry-level ASX ZC has steering wheel audio controls, privacy glass and a front centre arm rest/console box. The ASX ZC-M has a number of key specification items to create a fresh new look and feel, including new 18-inch two-tone alloy wheels plus DAB digital radio, while the range-topping ASX ZC-H has a factory-fitted Mitsubishi Multi-Communication System, boasting a seven-inch high-definition touchscreen display, sat nav, reversing camera, DAB digital radio, CD players and SD card compatibility. All engines in the new range meet the latest Euro 6 emission regulations.
The Outlander diesel now has an amazing £2,000 finance deposit contribution available on all GX3 variants and a £1,000 finance deposit contribution on all other variants at participating dealers.
Among its many enhancements, the latest Outlander diesel has had 40 noise, vibration and harshness improvements. As well as an improved appearance, which includes new-look LED headlamps and new rear lamps, ride and handling have been made even better, while the cabin interior has increased levels of comfort and safety. It has a five-star Euro-NCAP safety rating, boasts incredible fuel efficiency and low CO2 emissions, and is lighter, quieter and more refined than ever. What's more, there's a fantastic 5.9% APR representative PCP finance offer as well**.
The Mitsubishi Outlander PHEV
The multi-award-winning Outlander PHEV, which is now available with a fabulous £2,500 finance deposit contribution at participating dealers,is the nation's favourite choice of plug-in vehicle, with Mitsubishi having sold more than 21,000 of them in the UK since the SUV's launch here in 2014. And with the latest model, fuel economy has been improved – up from 148mpg to 156mpg – while CO2 emissions are down from 44g/km to 42g/km.
The Outlander PHEV, which continues to benefit from a 5.9% APR representative** PCP deal, can travel 32 miles in electric mode alone – more than enough to accommodate most daily average journey distances. Together with its petrol engine, it has a combined range in excess of 500 miles.
The vehicle is exempt from vehicle tax plus the London congestion charge and qualifies for the Government's Plug-in Car Grant and Plug-in Van Grant.
The legendary Shogun continues to have a 5.9% APR representative** PCP offer on the passenger vehicles, making the 4x4 that's ready to tackle anything a truly attractive proposition.
Originally launched in 1982, the Shogun brought to the world a whole new breed of vehicle: a 4x4 tough enough to go where others feared to tread yet enjoyed the sort of sophisticated specification more normally associated with top-end saloons. Needless to say, it's changed and been updated since then, but it's still a dyed-in-the-wool, no-holds-barred, authentic off-roader, built to outlast the opposition. Seventy per cent of all new Shoguns are bought by former Shogun owners – do you need convincing any further about its merits?
With its fantastic all-terrain driving capability matched with superb power and performance, the ultimate pick-up that is the Mitsubishi L200 really is a four-wheeled workmate like no other, and the all-new Series 5 model, which was launched in July 2015 to great acclaim, has a 5.9% APR representative** PCP offer on all variants – and now it has a £1,000 finance deposit contribution on the all-new Series 5 model as well at participating dealers.
The Series 5 was named Best Pick-Up 2015 by judges at Auto Express – the UK's top automobile weekly – ahead of its UK launch, where it received widespread praise from the motoring press. It was also named Light Commercial Vehicle of the Year and Pick-up of the Year at the 2016 What Van? Awards.
Inheriting the DNA of its predecessors and taking the pick-up concept even further, it's an entirely new vehicle from the ground up, with significant improvements in 330 areas. The Series 5 is more fuel-efficient than before, with a combined 42.9mpg, and emits just 169g/km of CO2. It has a turning radius of 5.9m and can carry and tow a combined 4.1 tonnes, outshining similar vehicles from other manufacturers.
All the above offers run until September 28, 2016. There is no cash alternative to the finance deposit contributions.
Anyone buying a new Mitsubishi can also relax in the knowledge that it comes with a fully comprehensive five-year warranty package, showing just how much confidence the manufacturer has in the unrivalled quality and reliability of its vehicles.