Soul Crowned King of Urban Category for Fifth Consecutive Year
2016 Soul praised for its expansive and versatile interior

2017 Cadenza's feature-rich roster, fun driving dynamics and practicality helped earn it points
For the fifth consecutive year, Kia Motors America's (KMA) iconic urban passenger vehicle, the Soul, was named a winner at the 13th annual Active Lifestyle Vehicle of the Year awards held recently in Chandler, Arizona.
Once again, local media and elite athletes rated the Soul best in the urban category after dynamic and real-world evaluations, while the all-new 2017 Cadenza1 wowed them with its stunning new design and comfortable passenger space.
"Winning the Active Lifestyle Vehicle award for the fifth consecutive year is a clear indication that the Soul makes a great companion for urbanites who are constantly on the go," said Orth Hedrick, vice president of product planning, KMA.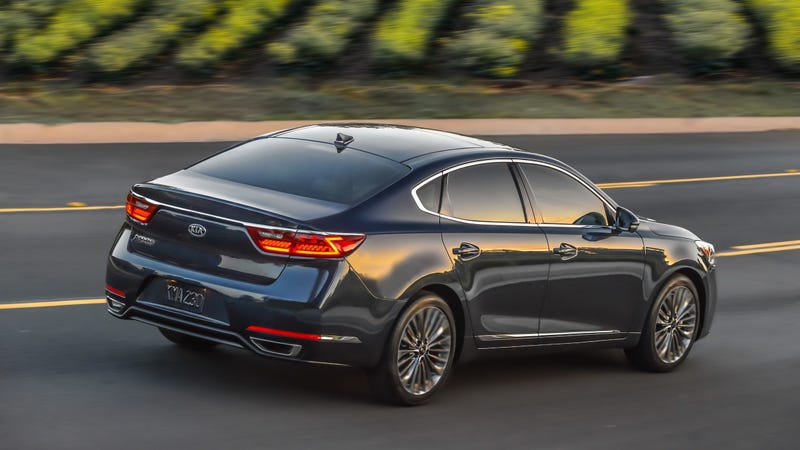 "Its unique combination of style, fun-to-drive attitude, extensive feature content, and practicality make the Soul a crowd favorite, while the Cadenza's upscale design, ample interior, and advanced convenience features make it a fierce competitor in the full-size sedan segment."
The 2016 Soul is one of KMA's best-selling nameplates for good reason. The fun-loving Soul combines a funky and functional design, premium interior and a long list of standard and optional amenities.
With a starting MSRP of just $15,9002 (excluding destination charges of $850), the 2016 Soul boasts value and utility in a small and stylish package. For 2017, the Soul aims to increase its popularity with the addition of a turbocharged engine option.
The all-new Cadenza will soon be arriving in showrooms with an estimated starting price just below $32,0003.
"Buyers with active lifestyles have always been value focused. They need vehicles with the versatility to haul their gear, but want to have money left over to afford the new bicycle, kayak or skis they've been lusting after," said Nina Russin, founder of the Active Lifestyle Vehicle program.
"The Kia Soul won the urban category for the fifth consecutive year because it's a stylish, affordable vehicle with a spacious cargo area and small footprint that functions well in congested city centers.
And along with its industry-leading warranty, the new Cadenza is proof that a luxurious car doesn't have to break the bank."