Equestrian Olympic Gold Medallist, Nick Skelton will join Land Rover at Burghley Horse Trials on Sunday 4th

September

Land Rover showcases equestrian virtual reality technology with Oculus headset

UK debut of 17 Model Year Range Rover and Range Rover Sport

2016 marks Land Rover's 12th year as title sponsor of Burghley Horse Trials
Land Rover Burghley Horse Trials take place between 1st – 4th September in Stamford, Lincolnshire, England
Returning from the Olympics in Rio de Janiero, Nick Skelton will be joining Land Rover at Burghley Horse Trials to showcase his show jumping Olympic Gold Medal which he won on 13 year old 'Big Star', who also won Team Gold at London 2012 Olympics.
Show jumper Nick Skelton, whose equestrian career has spanned over 38 years, made history at this year's Rio Olympics as Britain's most experienced gold medallist winner, bringing home Britain's first individual show jumping medal since 1972.
Land Rover ambassador Harry Meade will debut equestrian virtual reality technology through the use of Oculus headsets. Visitors will be able to ride the famous British Open Course at Gatcombe with a 360 degree view through the eyes of one of Britain's leading event riders, Harry Meade. This is the first time Oculus headsets have been used to analyse and view an equestrian sport from a rider's perspective.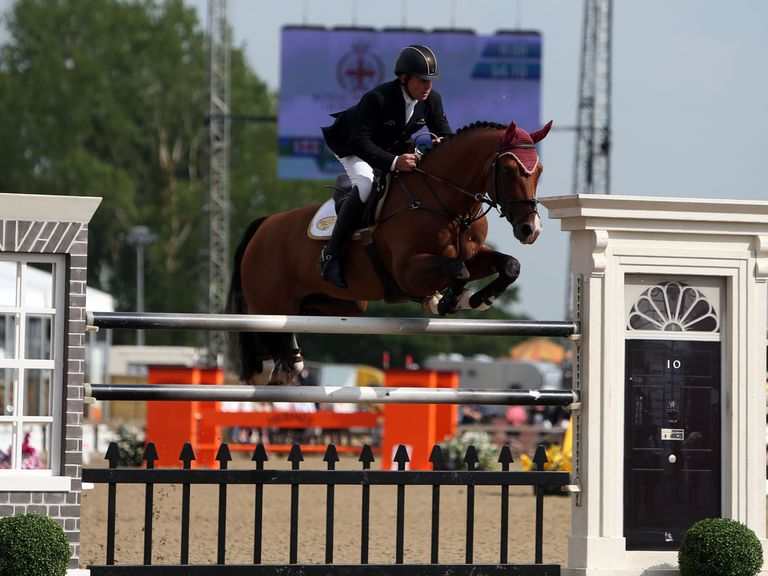 Land Rover ambassador Harry Meade said: "The Oculus headsets are a great way for spectators to experience first-hand the feeling of speed and the technical difficulty of the fences.
"Land Rover Burghley Horse Trials is dimensionally the world's biggest course and very much the pinnacle of our sport for both riders and spectators."
Land Rover marks its 12
th
year as title sponsor of the Burghley Horse Trials with an action-packed programme. Amongst the 65 vehicles which Land Rover will provide, guests will be treated to the UK debut of 17 Model Year Range Rover and Range Rover Sport, which will demonstrate Land Rover's new InControl Touch Pro infotainment system.
Jeremy Hicks, Managing Director, Jaguar Land Rover said: "We are delighted to continue our long-established relationship with Burghley. The Land Rover team is looking forward to welcoming visitors to experience our product and brand partnerships.
There really will be something for the whole family, whether it's having a passenger ride on our off-road course, to trying to make the Land Rover BAR boat go faster or driving one of the Discovery Sport remote controlled cars. Indeed for Land Rover owners, there will be an opportunity for refreshments on the Land Rover lawn.
"In our 12th year, we continue to value the sportsmanship and competition taking place on the course and I wish all those competing this weekend every success."
For the first time ever at Land Rover Burghley Horse Trials, visitors will be able to experience a drive through the famous Burghley Lake with in-car passenger rides delivered by Land Rover Experience.
The demonstration drives will showcase Land Rover's class-leading wading capability of up to 900mm* of water. The Wade Sensing option will show guests just how deep the water is through a graphic illustration on the infotainment screen.
Celebrating Land Rover BAR's recent sailing success at Portsmouth, guests visiting the Land Rover stand will be able to experience remote-controlled Land Rovers complete in Land Rover BAR livery as well as testing themselves to the limit generating power for the BAR sailing boat on the grinders.
A Discovery Sport will be towing the Land Rover BAR rib at the water jump under the Lion Bridge. World-class sailors from the team including Paul Campbell-James and Leigh McMillion will be making guest appearances on the Land Rover stand.
The annual Land Rover Burghley Tailgate Picnic Competition will make a return to Burghley for the fifth year running this year. Land Rover ambassadors, Zara Tindall and Adam Henson will judge the competition, which takes place in the reserved members' car park on Saturday 3rd September
*On Range Rover and Range Rover Sport models