Riding the wave of hot CUV sales, Hyundai Motor America delivered its best August ever with sales up fractionally over one year ago while the company's luxury division kicked off sales of its new Genesis G80 mid-luxury sedan.
Hyundai Division posts sales of 70,518 units
"Strong performances by our family of CUVs led us to our best August ever," said Derrick Hatami, vice president of national sales for Hyundai Motor America. "It's a similar story to the past couple of months we see continuing as the summer draws to a close."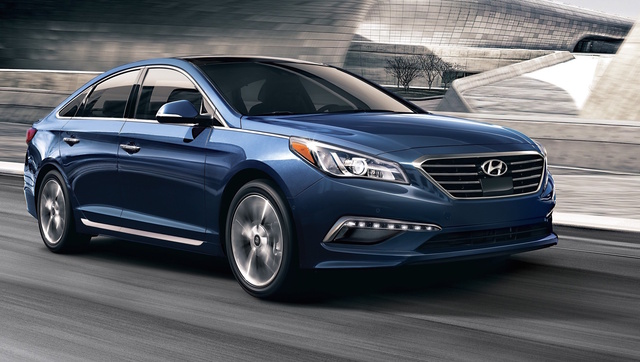 Santa Fe (up 69 percent), Santa Fe Sport (up 21 percent), and Tucson (up 15 percent) led the way.
Genesis Division posts sales of 1,497 units
For the first time, the company is reporting sales of the new Genesis luxury brand. As such, sales of the G80 mid-luxury sedan and, shortly, the all-new G90 luxury sedan, will be reported individually. "
It's exciting to see our first G80s being delivered to customers and we're very happy with the reception it's receiving," said Erwin Raphael, general manager of Genesis in the U.S. market.
"And I expect we'll see the first G90s getting to our dealers later this month, another milestone moment for our nascent brand."
| | | | | |
| --- | --- | --- | --- | --- |
| | | | | |
| HYUNDAI | 70,518 | 72,012 | 519,581 | 514,175 |
| GENESIS | 1,497 | 0 | 1,497 | 0 |
| TOTAL | 72,015 | 72,012 | 521,078 | 514,175 |
| | | | | |
| --- | --- | --- | --- | --- |
| | | | | |
| ACCENT | 8,329 | 4,733 | 54,705 | 44,985 |
| SONATA | 14,888 | 21,818 | 139,932 | 141,556 |
| ELANTRA | 20,733 | 22,405 | 137,668 | 173,238 |
| SANTA FE | 15,176 | 11,255 | 86,948 | 77,648 |
| AZERA | 398 | 291 | 3,356 | 4,358 |
| TUCSON | 7,608 | 6,609 | 58,000 | 33,151 |
| VELOSTER | 1,986 | 2,276 | 16,917 | 15,537 |
| GENESIS | 1,317 | 2,440 | 20,818 | 22,184 |
| EQUUS | 83 | 185 | 1,237 | 1,518 |
| G80 | 1,497 | 0 | 1,497 | 0 |