Daily rental deliveries down nearly 22,000 units, or 49 percent, the largest monthly decline in 2015 - 2016

GM Full-size Utilities, Mid Pickups and Small Crossovers Continue to Show Strength

Malibu and Cruze gain share in key segments

Commercial deliveries up for 31st consecutive month
General Motors (NYSE: GM) sold 190,613 vehicles in May to individual or "retail" customers, down 13 percent from last May, largely due to two fewer selling days and very tight supplies of new launched products. Based on industry estimates, GM's retail sales were in line with industry performance.
Customer demand has significantly exceeded supply for new vehicles like the Malibu, Cruze, XT5 and CT6. GM's full-size utilities, mid-size pickups and small crossovers continued to show strength in the retail marketplace with double-digit increases for Chevrolet Suburban and Tahoe, GMC Yukon and Yukon XL, Cadillac Escalade, Chevrolet Trax, Buick Encore and GMC Canyon.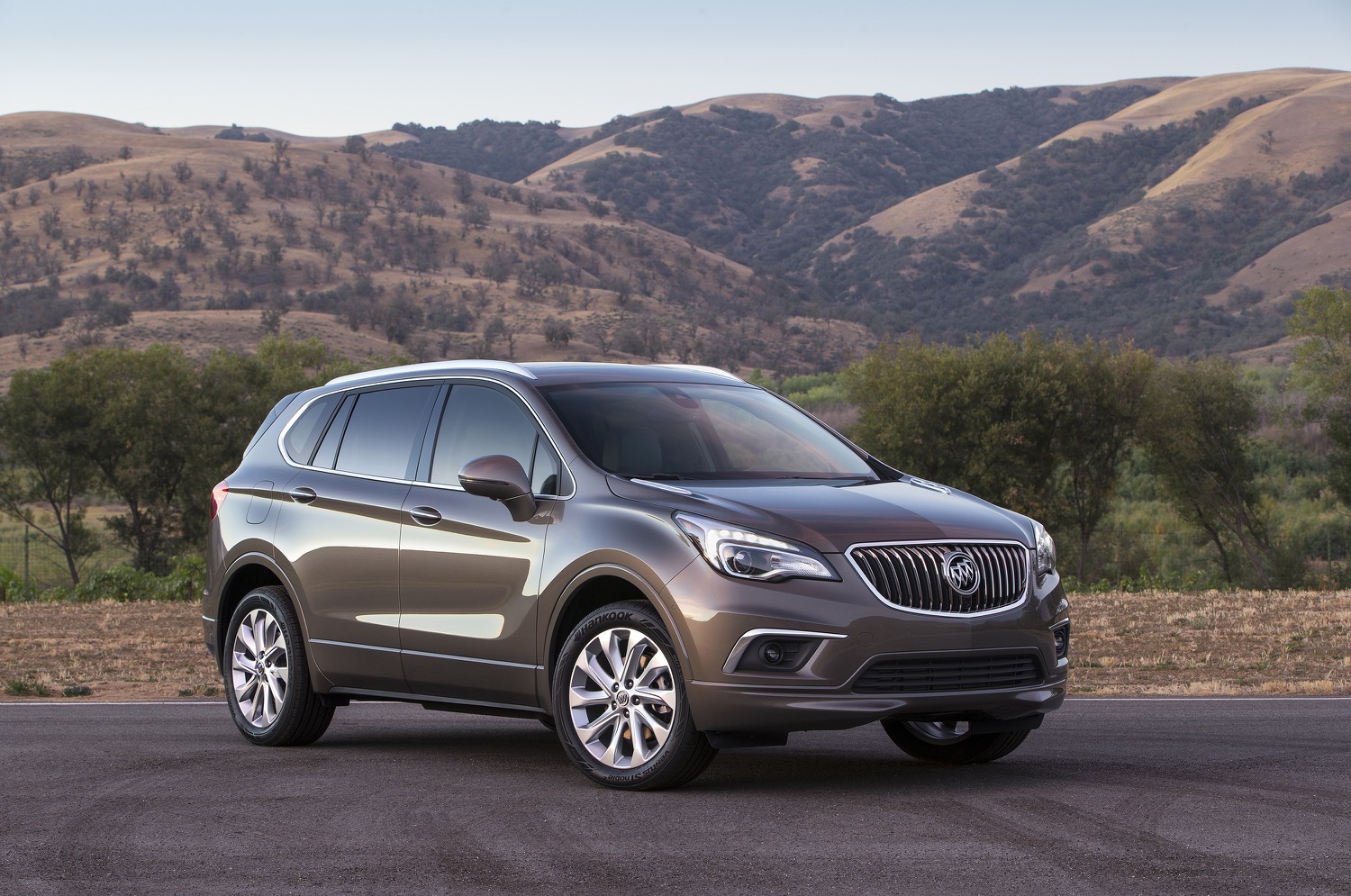 "The demand has been so strong for our new launch products, there's no question we could've sold more, however, production was impacted at Fairfax, Lordstown and Spring Hill by the Japanese earthquakes," said Kurt McNeil, GM vice president of Sales Operations.
"Current dealer inventories for launch products are about half of what we'd like for launch products, but availability is improving, which sets us up well for the second-half of the year."
Through the first five months of the year, GM retail sales are up more than 1 percent and GM retail share is up 0.6 percentage points, the largest retail share increase of any full-line automaker. Year to date, Chevrolet retail sales are up 3 percent and retail share has grown 0.6 percentage points.
Chevrolet remains the fastest growing full-line brand in the industry. Year to date, Buick retail deliveries have grown 5 percent and Buick has gained 0.1 percentage points of retail share.
GM's Commercial deliveries were up for the 31st consecutive month while daily rental sales were down 21,753 vehicles or 49 percent from last May as planned.
GM total sales were down 18 percent to 240,450 vehicles, driven largely by the planned rental reduction and two fewer selling days in May 2016 compared to May 2015.
The all-new Malibu continues to gain share in a very competitive segment, with retail share doubling to more than 10 percent year to date.
In May, Malibu's average transaction price or ATP was up significantly compared to the previous generation model. The all-new Cruze is also off to a strong start.
According to J.D. Power PIN data, Cruze's May retail share was up 2 percentage points to approximately 9 percent and Cruze's ATP was up substantially from last year. In May, the all-new Cruze accounted for 85 percent of the Cruze retail sales compared to 53 percent in April.
"We continue to execute our retail-focused sales strategy and maintain disciplined inventories and incentive spending with great products" said Kurt McNeil, U.S. vice president of Sales Operations. "Our incentives continue to be well below our domestic and many Asian competitors.
Also, our rental reduction strategy is clearly divergent from our key competitors and it's playing a critical role in our efforts to strengthen our brands, improve our residual values and build the fundamental health of our business."
Chevrolet Silverado and GMC Sierra's performance in the marketplace are prime examples of GM's retailed focused strategy.
Year-to-date, Silverado and Sierra retail sales are up 1 percent and 6 percent, respectively, while having the lowest incentive spend and the best-managed inventories in the fiercely competitive, full-size pickup segment.
In May, Silverado and Sierra had their highest ATP ever on record.
GM continues to reduce daily rental deliveries. Year-to-date, GM's rental deliveries are down more than 82,000 vehicles from a year ago. May represented the largest single monthly decline of 2015 – 2016.
Through its retail-focused strategy, GM continues to capitalize on a strong, stable economy.
"We expect key economic indicators like historically low interest rates, rising wages, stable fuel prices and strong employment to continue for the foreseeable future," said Mustafa Mohatarem, GM's chief economist. "These positive economic factors point toward continued strong auto sales as the industry works its way toward another record year of sales."
May Retail Sales and Business Highlights vs. 2015 (except as noted)
Malibu, Spark and Volt were up 4 percent, 40 percent and 19 percent, respectively.

Year to date, Malibu had its best retail sales performance since 1981.

Colorado was up 9 percent and had its best retail May and year-to-date sales performance since 2005.

Suburban and Tahoe were up 38 percent and 16 percent, respectively

Trax was up 19 percent.

Silverado had its highest ATP ever on record for any month.

Silverado's year-to-date retail sales of 185,123 are the best since 2007.

Suburban's year-to-date retail sales of 14,268 are the best since 2008.
GMC's May ATP were up more than $3,000 or 7 percent from last year, driven by Sierra Denali's penetration.

Denali penetration was 26 percent in May.

Canyon was up 17 percent for its best May ever.

Sierra was up 6 percent year-to-date.

Yukon and Yukon XL were up 15 percent and 14 percent, respectively

Yukon has had 9 consecutive months of year-over-year growth
Encore was up 26 percent, marking 29 consecutive months of retail sales growth.
Escalade was up 17 percent.

Cadillac dealers delivered 2,717 XT5s.

CT6 deliveries were 694.
Average Transaction Prices (ATP)/Incentives (J.D. Power PIN estimates)
GM's ATPs, which reflect retail transaction prices after sales incentives, were $35,722 in May, nearly $4,600 above the industry average.

GM's incentive spending as a percentage of ATPs was 9.8 percent in May, well below domestic and many Asian competitors and below the industry average of 10.6 percent.
GM's fleet mix in May was approximately 21 percent of total sales, in line with the company's full-year guidance of 20 percent.

Commercial sales grew 1 percent, compared to last May. Calendar year-to-date, Commercial sales are up 6 percent.

State and local government sales were up 15 percent in May. Total government sales are up 10 percent calendar-year-to-date.
GM estimates that the seasonally adjusted annual selling rate (SAAR) for light vehicles in May was 17 million units. On a calendar-year-to-date basis, GM estimates the light vehicle SAAR was 17.2 million units.