May 2016

May 2015

% Change

Nissan Group Total sales (units)

133,496

134,779

-1.0

Nissan Division sales

122,668

124,305

-1.3

Infiniti sales*

10,828

10,474

+3.4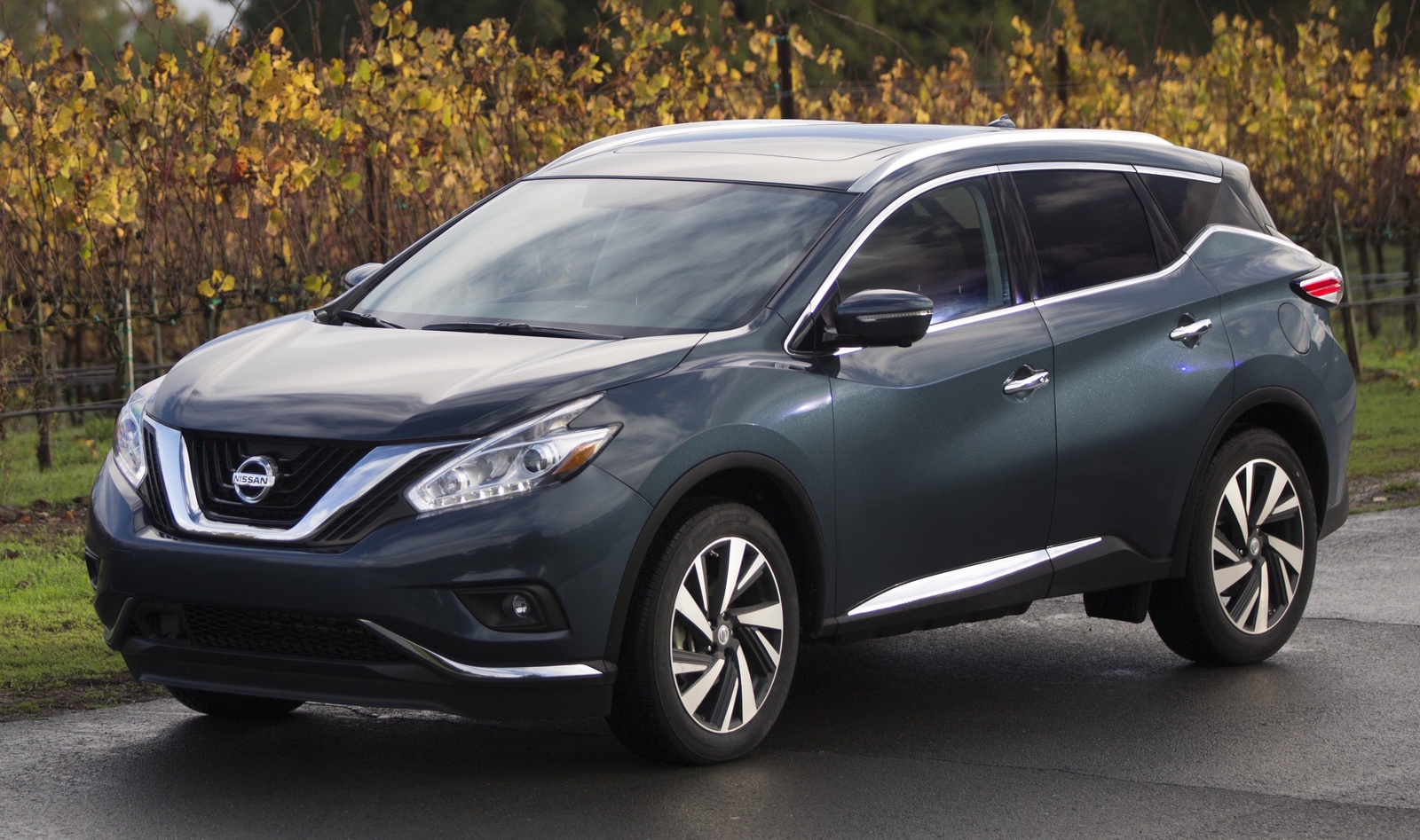 Nissan Group today announced total U.S. sales for May 2016 of 133,496 units, a decrease of 1 percent over the prior year. This can be attributed in part to there being two less selling days in the month of May, however, there are a number of models that bucked the trend and reported some significant increases and record sales.
Nissan Division finished May with 122,668 sales, down 1 percent.

Sales of the Nissan Versa increased 20 percent to 12,114, setting a May record.

Nissan Maxima sales climbed to 5,032, up 219 percent.

Overall sales of Nissan crossovers, trucks and SUVs set a May record, up 1 percent.

Sales of the Rogue crossover set a May record with sales 26,428, up 6 percent.

Sales of the Murano crossover increased 6 percent to 5,978.

Sales of the Frontier pickup truck increased 46% to 7,941.
NOTE: To ensure consistency in global sales reporting, Nissan North America calculates monthly variances on a straight-percentage basis, unadjusted for the number of selling days. May 2016 had 24 selling days while May 2015 had 26 selling days.
NISSAN DIVISION
MAY
MAY
Monthly
CYTD
CYTD
CYTD
2016
2015
% chg
2016
2015
% chg
Nissan Division Total

122,668

124,305

-1.3

603,641

557,960

8.2

Versa

12,114

10,121

19.7

57,778

56,765

1.8

Sentra

20,204

20,616

-2.0

102,293

88,701

15.3

Cube

1

108

-99.1

15

675

-97.8

Altima

28,404

33,630

-15.5

142,220

142,613

-0.3

Maxima

5,032

1,578

218.9

25,830

10,468

146.8

LEAF

979

2,104

-53.5

4,697

7,742

-39.3

Juke

2,271

2,625

-13.5

10,032

12,080

-17.0

370Z

554

800

-30.8

2,387

3,335

-28.4

GT-R

63

111

-43.2

271

667

-59.4

Total Car

69,622

71,693

-2.9

345,523

323,046

7.0

Frontier

7,941

5,439

46.0

36,845

30,368

21.3

Titan

922

1,218

-24.3

5,203

4,894

6.3

Xterra

4

1,198

-99.7

34

5,734

-99.4

Pathfinder

5,981

7,421

-19.4

34,022

34,770

-2.2

Armada

794

1,488

-46.6

4,497

5,971

-24.7

Rogue

27,428

25,901

5.9

119,637

112,154

6.7

Murano

5,978

5,715

4.6

33,828

23,161

46.1

Quest

1,122

1,154

-2.8

7,971

4,307

85.1

NV

1,465

1,447

1.2

7,578

6,575

15.3

NV200

1,411

1,631

-13.5

8,503

6,980

22

Total Truck

53,046

52,612

0.8

258,118

234,914

9.9

INFINITI
MAY
MAY
Monthly
CYTD
CYTD
CYTD
2016
2015
% chg
2016
2015
% chg
Infiniti Total

10,828

10,474

3.4

53,920

54,295

-0.7

Infiniti Q40

2

1,164

-99.8

54

6,929

-99.2

Infiniti Q50

2,367

3,423

-30.9

17,905

16,930

5.8

Infiniti Q60

103

367

-71.9

606

1,926

-68.5

Infiniti Q70

515

691

-25.5

2,625

3,871

-32.2

Infiniti QX50

1,632

248

558.1

6,935

1,015

583.3

Infiniti QX60

4,274

3,141

36.1

16,592

14,775

12.3

Infiniti QX70

511

382

33.8

2,684

2,519

6.6

Infiniti QX80

1,424

1,058

34.6

6,519

6,330

3.0

Total Car

2,987

5,645

-47.1

21,190

29,656

-28.5

Total Truck

7,841

4,829

62.4

32,730

24,639

32.8

NISSAN GROUP
MAY
MAY
Monthly
CYTD
CYTD
CYTD
2016
2015
% chg
2016
2015
% chg
TOTAL VEHICLE

133,496

134,779

-1.0

657,561

612,255

7.4

Total Car

72,609

77,338

-6.1

366,713

352,702

4.0

Total Truck

60,887

57,441

6.0

290,848

259,553

12.1

Selling days

24

26

126

127